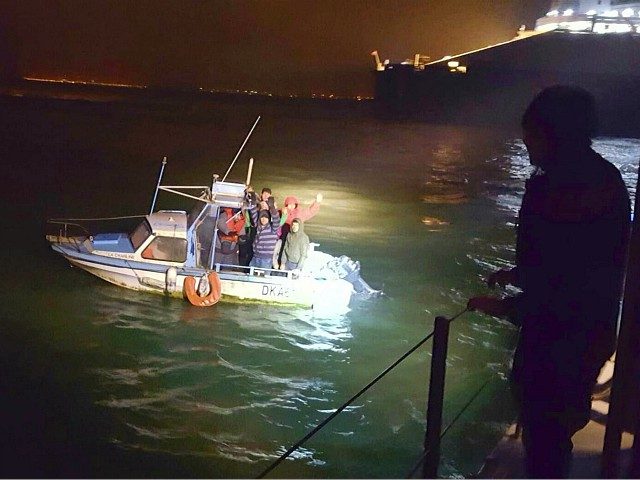 Brexit Party leader Nigel Farage said that increasing wave of illegal crossings in the English Channel are the "beginning of an invasion", with the number of migrants reaching British shores hitting a new daily record despite the national lockdown imposed on British citizens.
On Friday, the Home Office confirmed that 145 boat migrants were brought ashore at Dover by the Border Force — the most ever recorded in a single day. The following day another 82 migrants were brought ashore, bringing the known two-day total to 227.
"As I have predicted, a record number of illegal immigrants have been taken into Dover. All along the coast there are many more," Farage said in response to the record-breaking crossings.
Responding to concerns that the growing number of illegal aliens being brought to Britain's shores could be a vector for the Chinese coronavirus, a Home Office spokesman confirmed that "Individuals were brought to Dover and, in line with established processes, were assessed to establish whether there are any medical requirements."
The migrants will likely be afforded the opportunity to apply for asylum, as entering the country illegally from a safe country is not grounds for deportation under European Union regulations which Britain is still bound by.
The report also revealed that between January and February of this year the number of detected arrivals has more than doubled compared to the same time period last year.
Many have pointed to reports of outbreaks of the Chinese coronavirus within migrant camps in Calais and Dunkirk as the impetus for the increased number of migrants attempting to cross the Channel.